Introducing InDanang App
A wonderful Da Nang Travel Guide App
Free. Authenticity. Work Offline.
inDanang - Da Nang Travel Guide App is a free mobile application which allows you to discover all aspect of Da Nang city - the places - the food - the people. InDaNang answers the questions: Where to go - What to eat - Things to do
Get in Touch
Authenticity

AUTHENTICITY

Local Content for Global Use

Locals are the best source of knowledge when it comes to travel tips, and as tourists increasingly turn to online resources to orientate themselves in a new place, their advice becomes even more invaluable.

FREE & EASY TO USE

Easy to Use

The inDanang app lets you browse lists curated by locals — which you can also filter according to restaurants, bars and activities. Since the lists are personal recommendations, some of them boast unique angles like where to take the ladies, unique movie theaters, or hidden cafes.

WORK OFF-LINE

Work Off-line

Paper guidebooks used to be the ultimate offline travel accessory, but even they have made the transition to the digital age. With inDanang App you'll get recommendations for activities, hotels, restaurants and more, including a map and basic directions. There's plenty of background information on each destination, as well as phrasebooks and more.

Download Now
inVietnam's Team
We update the app regularly so we can make it better for you. Thanks for using inDanang - Da Nang Travel Guide App!
Founder: Chuong
Designer: iBom
Developers: Bao, Thach, Hai, Quan, An, Nhat, Vu, Thien, Bang
Mentors: Khanh Lam, Huy Thinh, Nam Hai
Tourist Promotion Center.
"Absolutely awesome app. Found awesome tours, hotels and things to do. Phrasebooks and off-line maps used frequently. Can't recommend enough to anyone travelling to Danang."- Eric Ries
Why InDanang
Because other apps are either money waste or way to complex.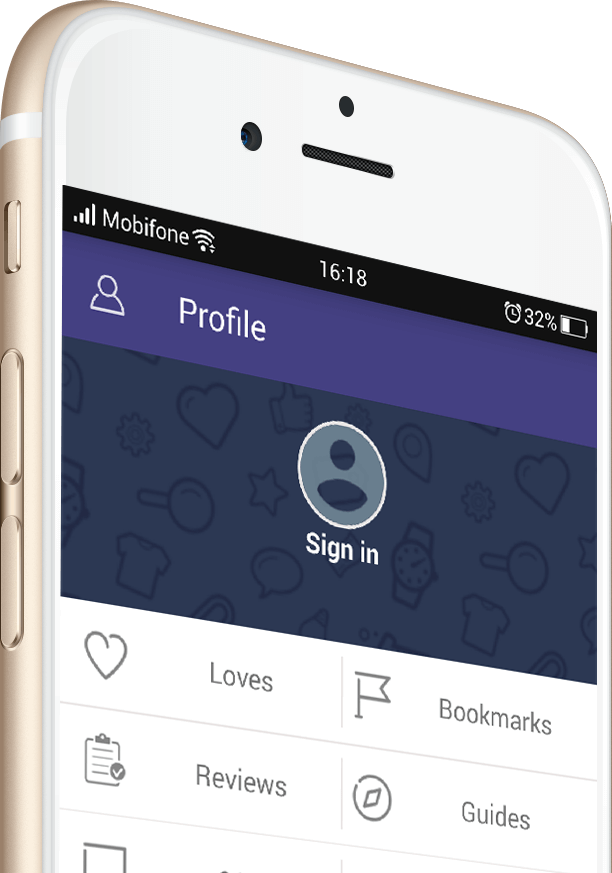 What we believe
We believe that Change is the law of life and in every single day, we practice the philosophy of continuous improvement to get bit by bit better. inDanang, inHoiAn, inVietnam were born like that to connect travelers with Vietnam's locals.
When we could enable and strengthen that connection, we could help locals to gain a sustainable income, improve the quality of service to meet the standard and build trust from the community by make it easy to verify services, price, food safety
Authenticity content from the locals.
We work with the locals ( local authorities, local businesses and local citizens) to bring the most of authenticity content for you
Smart suggestions based on 4 dimentions GPS – time – weather and personal style. Let's shake the phone to get amazing recommendations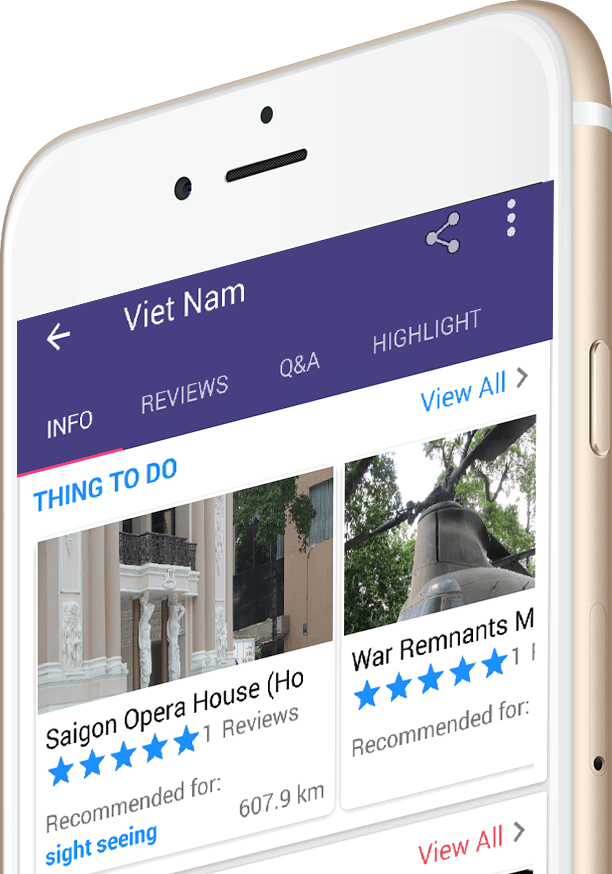 App Screenshots
See how our app is designed in beauty and simplicity.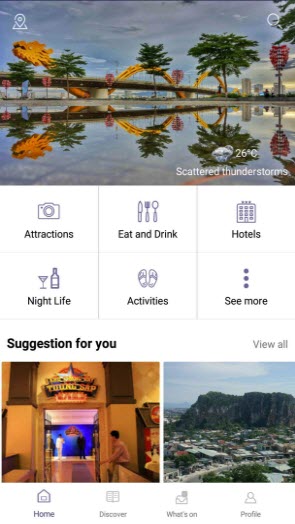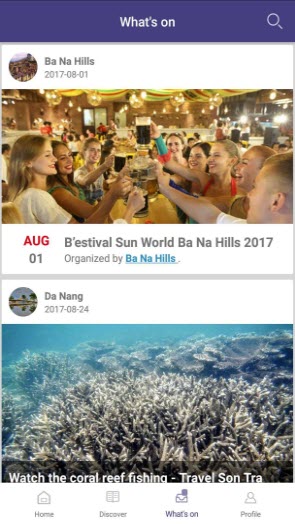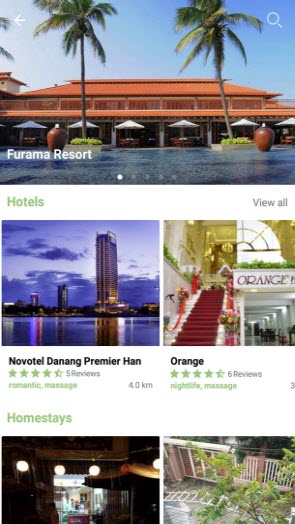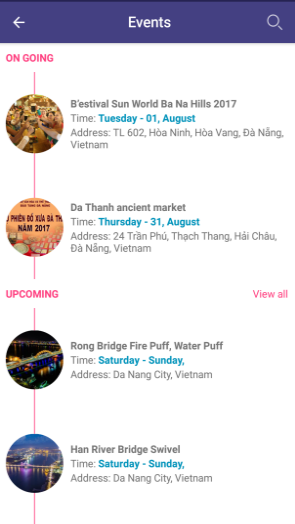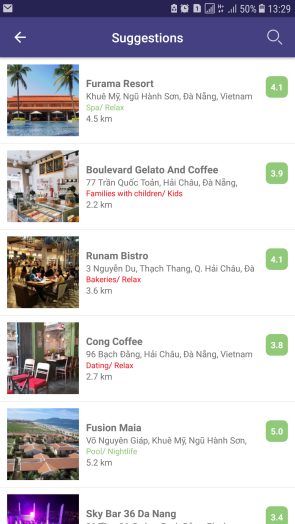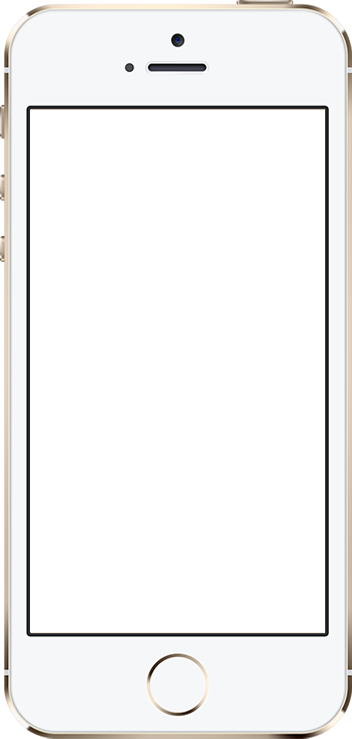 InDanang App powered by inVietnam
Let's discover Viet Nam with our Free local apps.
inVietnam App

inVietnam App - A MUST HAVE and all-in-one Viet Nam Guide – 100% FREE updated authentic experience from local Viet Nam

App Store / Play Store